Surgery Negligence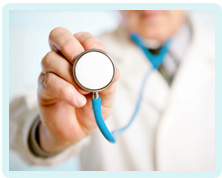 Deviated Nasal Septum Surgery
Siobhan was suffering with a severe sinus problem and was referred to a specialist consultant. She was advised surgery was necessary, but this made her condition worse.
Siobhan was experiencing extreme pain in her upper jaw and head, and, as the pain continued to get worse, she attended her dentist believing she had a dental problem. Following an x-ray, Siobhan's dentist advised her to see her GP, as she was in fact suffering a sinus related problem.
The GP confirmed the dentist's diagnosis, and Siobhan was referred to a private consultant. After an examination, the Consultant Otolaryngologist Surgeon said she was suffering with significant rhinosinusitis with a deviated septum and mucosal oedema. Put simply, Siobhan was told her sinus passages were restricted and needed opening up by means of surgery. Consequently, Siobhan underwent surgery to widen her sinuses, an operation known medically as a 'septoplasty procedure'.
Afterwards Siobhan felt much better, and was pleased with the improvement. By October, however, her symptoms began to return and once again she started to experience extreme pain and running fluid from her nose. Siobhan returned to the consultant, who prescribed antibiotics and nasal sprays.
This form of treatment continued for nearly a year, but Siobhan's symptoms did not improve. The consultant advised she would need another operation, and she subsequently had a 'bilateral inferior turbinectomy' - a procedure used to surgically remove an abnormally enlarged inferior turbinate from inside the nose to improve breathing.
After the operation Siobhan was in a large amount of pain in her teeth, which continued for several weeks. She was forced to take five weeks off work, and even after this time she still felt unwell. Although she went to the consultant every other week for a check-up, she was simply given different nasal sprays to use which did nothing to alleviate her symptoms.
After five months, Siobhan was still suffering pain, a running nose, and due to the operations had been left unable to blow her nose. Distressed by her lack of improvement, Siobhan went to see her GP who referred her to another ENT specialist.
During this appointment, the new consultant told Siobhan she should never have undergone surgery. This step was completely unnecessary, as syringing the sinuses should have been sufficient. Furthermore, because of the operations her inner nasal passage tissue had been ripped out, which would never regenerate. Consequently, Siobhan would have to use antibiotics for the remainder of her life, as her nose would never recover.
Due to the two unnecessary operations, Siobhan has lost nearly all her sense of smell, and often gets a discharge from her nose. Her nose also remains blocked, meaning she cannot sleep.
Siobhan contacted Glynns and discussed her case with a solicitor. We believed she should not have been advised to have either operation, which led to her condition deteriorating. Furthermore, due to the procedures she has been left with permanent injuries, which continue to cause her pain and suffering. We helped Siobhan file a clinical negligence claim, which was settled for over £5,000.
(Details which might identify our client have been changed.)
Would You Like Assistance from Specialist Surgey Negligence Claims Solicitors?
If you would like to benefit from a service of excellence with total commitment to client care from a small and friendly team, Glynns are ready and waiting to help you.
Early legal assistance is essential. Please call us free on 0800 234 3300 (or from a mobile 01275 334030) or complete our Online Enquiry Form.

---