Surgery Negligence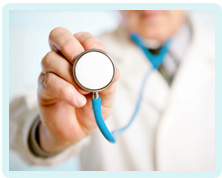 Negligent Bunion Surgery
Bunion Surgery Claims
Alice suffered from bunions on both feet, a condition which made walking even a short distance very painful. She hoped that surgery would rectify her problems, and was confident that her life would soon be back on track after the operation. Sadly, this was not the case.
Keen to have her bunions treated, Alice was referred to a specialist surgeon for a consultation. Here she was advised that in addition to her bunions, the second and third toes on her right foot were dislocated and needed to be shortened. As the bunions on her right foot were also worse than on her left, the surgeon decided that he would first operate on the right foot.
In January 2010, Alice was admitted to hospital for her operation. During an examination the following morning, the registrar expressed concern over how much pain and blood loss Alice was experiencing. However, the surgeon dismissed these worries, telling Alice he would see her in two weeks time to remove the stitches.
Despite being told she would be seen in a fortnight, Alice had to chase the administration staff, finally securing an appointment a whole four weeks after the operation. During this time she contracted an infection, causing her foot to swell to an alarming size. The bandages subsequently came undone, and it became apparent that something was wrong: her second toe was long and floppy, her foot was extremely painful and the dressing covering the wound was hardened by dried blood.
Although she was seen several times as an outpatient, she was repeatedly told that little could be done until she had seen the surgeon. Eventually Alice was able to express her anxieties during her six-week check-up. However, the surgeon did not share her concerns. He advised Alice that her bone had rotated and the tendon may have been cut through, hence the floppy appearance. She was told this was "unlucky" and would require some "tweaking" during a second operation.
Feeling desperate to have her toe returned to normal, Alice was admitted for a second procedure on 7 September 2009. But just minutes before the operation, the surgeon told Alice that he would only address the bunion, which had not been successfully treated the first time. He would not fix her toe, and this would need further surgery. Alice immediately lost all confidence in him as a surgeon and did not want him operating on her again. She instructed a nurse to cancel the procedure and took the bus home.
She then sought a second opinion from another doctor, who quickly arranged for a CT scan and an x-ray to be performed. The results showed that the bone had been sliced through, causing it to rotate outwards. Furthermore, her toe had been shortened, but because she had hypermobility in her feet (meaning they are very flexible) her tendon should also have been shortened. Alice was told that a fusion operation was the only way to remedy her problems, but she would need to be in plaster for three months.
Because she lived on her own, Alice felt she simply could not be immobile for such a long time. Instead she simply has to endure the pain that the first surgeon had caused. Her whole quality of life has been adversely affected: she cannot walk or stand for a long time, she cannot look after her grandchildren and she is constantly in pain.
Believing her pain and suffering was the direct result of medical negligence, Alice contacted Glynns for advice. We found that there had been several instances of substandard care. The administration staff had failed to book her an appointment, meaning her bones had already knitted together by the time the stitches were removed. The surgeon failed to recognise she had hypermobility, which would have prompted him to perform the operation differently. The surgery itself was also carried out incompetently.
We helped Alice make a medical negligence claim, and she was awarded over £10,000 compensation.
(Details which might identify our client have been changed.)
Would You Like Assistance from Specialist Surgey Negligence Claims Solicitors?
If you would like to benefit from a service of excellence with total commitment to client care from a small and friendly team, Glynns are ready and waiting to help you.
Early legal assistance is essential. Please call us free on 0800 234 3300 (or from a mobile 01275 334030) or complete our Online Enquiry Form.

---