Surgery Negligence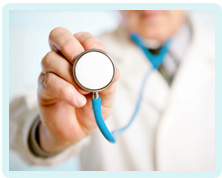 Bowel Cut During Hysterectomy Leads To Compensation Settlement
While undergoing a hysterectomy, the end of Linda's bowel was accidentally cut off. However, the mistake was not detected, leading to complications from which she very nearly died.
After suffering from very heavy periods, Linda underwent further diagnostic tests which revealed she had cancerous ovaries. Consequently, she required a total abdominal hysterectomy to remove the uterus, fallopian tubes and ovaries.
After the four-hour operation, she was returned to the ward and discharged two days later, but began to experience intense pain, constipation and a fever. Linda's GP prescribed some medication but this did nothing to alleviate her symptoms.
In excruciating pain the following day, Linda was re-admitted to hospital as an emergency. Four consultants examined her and concluded that her bowel had in fact been cut during her hysterectomy.
An urgent operation was performed that day to repair the damaged bowel. However, at 9pm Linda's husband received a phone call to say that she was on the critical care unit. She was on a life support machine as she had stopped breathing. She was placed in a medically induced coma and Linda's family was told she might not survive.
Thankfully, her condition improved and one month after the repair was performed Linda was taken off the ventilator. She regained consciousness but was still very weak, having lost two and a half stone in weight and suffered extreme muscle wastage. She had clots of blood and faeces near her heart, permanent urine infections due to her kidneys failing and intense pain and her stomach and rib cage.
She was eventually discharged home with a colostomy stoma bag in situ. This remained in place for another six months and needed to be changed three times a day. A further two operations were then performed to re-join her bowel. This meant Linda could not return to work while her husband also had to take time off to look after her.
Linda struggled through a very long recovery, during which time she required constant care from her husband, sister and district nurse. For a long time she was unable to cook, clean or carry anything. She became very self-conscious about the stoma bag and her scars.
The experience has understandably had a traumatic effect on Linda and she feels very angry that she could have died, all because of the surgeon's negligence. We agreed that her terrible injuries could have been avoided had the surgeon performed her hysterectomy with the necessary skill and expertise.
We helped Linda make a medical negligence claim for the damages she wrongfully endured, securing over £200,000 compensation on her behalf.
(Details which might identify our client have been changed.)
Would You Like Assistance from Specialist Surgey Negligence Claims Solicitors?
If you would like to benefit from a service of excellence with total commitment to client care from a small and friendly team, Glynns are ready and waiting to help you.
Early legal assistance is essential. Please call us free on 0800 234 3300 (or from a mobile 01275 334030) or complete our Online Enquiry Form.

---