Surgery Negligence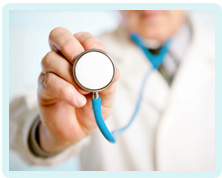 Bone Breaks After Bunion Surgery
After having bunion surgery, Lindsay remained in excruciating pain for the next six months. Eventually an x-ray was performed which revealed she had a broken foot, caused by the insertion of the pins.
When Lindsay began to suffer pains in her right foot, a lump also developed on the side of her big toe. After tests for gout came back negative, she was diagnosed with a bunion.
The toe was very weak and a doctor suggested she required corrective surgery to remove the bunion and strengthen the right toe with pins. She waited nearly a year for the operation, during which time the bunion continued to grow and cause considerable pain.
Eventually the procedure was performed under local anaesthetic. Her foot was bandaged and placed in a special boot, after which she was discharged from hospital. A plaster cast was not applied, nor was Lindsay given crutches.
After two weeks of bed rest Lindsay returned to the hospital for an x-ray of her foot. A nurse told her that everything was progressing well and she should now walk on her foot. She was also given some exercises to do to manipulate the big toe.
Lindsay started doing these exercises but the pain in her foot was now worse than before she had the operation. This got progressively worse, as did the swelling, so she made another appointment at the hospital. After a two month wait, Lindsay was seen by her operating surgeon who ordered another x-ray.
The x-ray showed that Lindsay's foot was actually broken at the point the pins had been inserted. This break was not present on the previous x-ray, showing the injury had occurred when she started walking on her foot again. Her foot was put in plaster and an operation to re-set the toe was arranged.
All this has had significant impact upon Lindsay's life as she has been unable to work, carry out the cooking and housekeeping, continue her hobby of darts or walk long distances. Furthermore she remained in considerable pain for over a year, leaving her unable to sleep.
Believing the surgeon was responsible for her injuries, Lindsay contacted us at Glynns to discuss her case. We agreed that the screws had been inserted too tightly, causing the bone to split. We also suggested her foot should have been put in plaster straight after surgery.
We helped Lindsay make a medical negligence claim against the negligent surgeon and she was awarded £3,000 compensation.
(Details which might identify our client have been changed.)
Can We Help You?
If we can help you to make a claim for compensation, you will benefit from the following funding options:
Conditional Fees ("no win, no fee")
Legal Expenses Insurance
Private Funding
Structured Payment Plans
Would You Like Assistance from Specialist Surgey Negligence Claims Solicitors?
If you would like to benefit from a service of excellence with total commitment to client care from a small and friendly team, Glynns are ready and waiting to help you.
Early legal assistance is essential. Please call us free on 0800 234 3300 (or from a mobile 01275 334030) or complete our Online Enquiry Form.

---