Hospital Acquired Infections
Hospital Superbugs Case Studies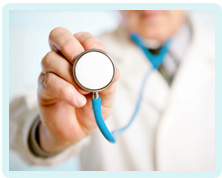 Patient Develops MRSA After Knee Surgery
After undergoing knee surgery, Krishnan developed a severe infection. It was later discovered he had the hospital-acquired infection, MRSA.
In 2008, Krishnan began to suffer pain in his right knee. His GP referred him to an orthopaedic surgeon who recommended an arthroscopy. This is a type of keyhole surgery commonly used to diagnose and treat knee complaints.
The operation was carried out the following month. Being Krishnan's third arthroscopy, he knew that something was wrong after the procedure. His knee was unbearably painful and he could feel there was excessive swelling underneath the bandages.
Krishnan told the surgeon about the pain, but he was simply given painkillers and discharged from hospital. However, he returned later the same day as the pain was excruciating. He was also feeling very unwell, and drifting in and out of consciousness.
He was sent to theatre the next day for a washout and arthroscopy. Only then was MRSA found in the knee. It is not known whether the infection was present on Krishnan's skin before the surgery because the hospital had failed to do an MRSA swab beforehand.
The diagnosis of MRSA was made five days after the original operation. Because of the delay, Krishnan was by now critically unwell. He suffered cardiac failure and severe respiratory problems. His vital organs began to shut down and he was vomiting bile.
Krishnan remained in hospital for another three months. He required a further four washouts of his knee. The infection then spread to his bones and he needed open knee surgery to eradicate the MRSA from the knee joint.
Although Krishnan eventually returned home to his wife and children, he continues to suffer from complications. He cannot bear weight on his leg for more than 20 minutes at a time. He cannot even walk up and down steps due to the lack of strength in his knee.
It is unlikely that these problems will ever resolve, as doctors are too afraid to operate on Krishnan's knee again for fear the infection will return. He will therefore have to put up with the pain, stiffness and reduced mobility for the rest of his life.
The knowledge that his life will never be the same has had a devastating impact upon Krishnan and his family. He has been very low in mood since the operation, and becomes very tearful and frustrated when he thinks about what has happened.
Knowing that the hospital is to blame for his current condition has made it all the more difficult. MRSA is a hospital-acquired infection and Krishnan should have been tested for it before the procedure.
Furthermore, the infection should have been detected shortly after Krishnan complained of abnormal pain and swelling in his knee. This would have led to a timely diagnosis, preventing the complications Krishnan later suffered.
We helped Krishnan make a claim against the hospital. He was awarded over £150,000 compensation.
(Details which might identify our client have been changed.)
Free Medical Negligence Claim Enquiry
If you would like to benefit from a service of excellence with total commitment to client care from a friendly team, Glynns are ready and waiting to help you.
Early legal assistance can be vital so please contact us if you would like to discuss your situation. Please call us free on 0800 234 3300 (or from a mobile 01275 334030) or complete our Online Enquiry Form.

---