Failed Vasectomy/Sterilisation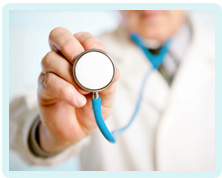 Successful Claim For Failed Sterilisation
Three months after being sterilised, Kylie discovered that she was pregnant. The surgeon had not properly attached the clip to her fallopian tube, meaning she could still conceive.
Having suffered from postpartum cardiomyopathy during her second pregnancy, Kylie decided to have a sterilisation.
The procedure was performed without complication. She was discharged the following day, but continued to experience severe pains in her abdomen.
After seeking medical advice for her symptoms, Kylie had a smear test which showed abnormal cells. She was therefore referred to hospital for a colposcopy. Before the procedure, the doctor asked if she could be pregnant. She said she could not be as she had undergone a sterilisation two months earlier.
However, Kylie also noted that she had not had a proper period since the sterilisation. Needing to be certain, the hospital asked her to do a pregnancy test. To Kylie's horror, the test was positive. A scan was carried out there and then and revealed that she was in fact two and a half months pregnant.
The news left both Kylie and her partner numb and devastated. They discussed the situation at length, but in the end felt they had no other option but to have a termination, due to the health implications. Kylie describes this decision as heart-breaking.
She returned to hospital two days later to have the termination and a re-sterilisation. After the operation the nurse told Kylie that there had been no clip on her right fallopian tube. This could only mean that during the first sterilisation the surgeon had failed to attach the clip correctly, and had failed to check that it had been properly applied.
Since having the termination, Kylie has become very depressed. Initially she avoided seeing friends as she could not bear to tell them what had happened. She is very teary and emotional, and is unable to sleep properly. The failed sterilisation has made her anxious and she often takes pregnancy tests, just in case the second procedure also failed.
These complications could have been avoided had the surgeon displayed the appropriate skill and expertise during the first sterilisation. His negligence caused Kylie significant emotional and financial damage, for which she deserved to be compensated.
We helped Kylie make a claim for her failed sterilisation. She was awarded over £15,000 in compensation.
(Details which might identify our client have been changed.)
Free Sterilisation Enquiry
Early legal assistance can be vital so please contact us if you would like to discuss your situation. Please call us free on 0800 234 3300 (or from a mobile 01275 334030) or complete our Online Enquiry Form.

---