Failed Vasectomy/Sterilisation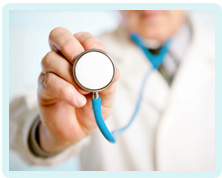 Negligently Performed Sterilisation
Josie was advised to have a sterilisation procedure upon medical grounds. She agreed and the operation was performed without incident. A couple of months later, however, she began to experience the tell-tale signs of pregnancy.
Josie had a history of premature births requiring emergency caesarean sections and, because of this, doctors suggested she should have a sterilisation. There was a concern that her C-section scar would rupture with another birth, while there were additional risks associated with premature births and caesarean sections.
Acknowledging the hazards of having another child, Josie agreed that a sterilisation was the best option.
She was referred to a consultant at her local hospital who arranged for the procedure to be carried out. She awoke from the keyhole surgery and was told the operation had been a success. Her abdominal area remained sore for a couple of weeks, but she soon began to make a recovery.
But, despite following the doctor's advice, it wasn't long until Josie started to experience symptoms typical of the early stages of pregnancy. She was being sick in the mornings and had sore breasts. She refused to believe she could be pregnant, as it had only been four months since her sterilisation. Her husband urged her to take a pregnancy test which, much to their astonishment, was positive.
Josie attended her GP who arranged an emergency scan. This revealed that she was in fact eight weeks pregnant, and Josie and her husband had to get used to the idea of having another child. This was a cause of great concern, as doctors had already stated that another C-section could lead to serious health complications. Furthermore, they already had other children to care for.
Happily, Josie's child was born without complication. Even so, the unexpected pregnancy did cause significant emotional trauma for the family, not to mention the financial worry of bringing up another child.
It is for these reasons that Josie and her husband decided to contact us to discuss their case. We advised that the surgeon had failed to carry out an adequate sterilisation procedure. This amounted to a substandard level of medical care, meaning that Josie was entitled to make a medical negligence claim for the damages she had sustained.
We helped her make a failed sterilisation claim and Josie received over ££20,000 in compensation.
(Details which might identify our client have been changed.)
Free Sterilisation Enquiry
Early legal assistance can be vital so please contact us if you would like to discuss your situation. Please call us free on 0800 234 3300 (or from a mobile 01275 334030) or complete our Online Enquiry Form.

---