Failed Vasectomy/Sterilisation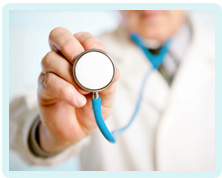 Failed Sterilisation Results in Still Birth
Three months after having a sterilisation for medical reasons, Ruby discovered that she was pregnant. She proceeded with the pregnancy, but tragic complications caused her to have a still birth.
After the birth of her third child, Ruby decided to undergo a sterilisation. She could not give birth naturally because of a problem with her pelvic girdle. She had therefore had three C-sections, and doctors advised that any more could be dangerous.
After the operation was performed, Ruby was discharged home the same day. She remained in significant pain for the next three months, and had to take a course of antibiotics when the surgical incision became infected.
Six weeks after the procedure, Ruby and her partner resumed sexual relations. They had been advised that they could do so, and were told that contraception was not necessary after the sterilisation.
However, shortly afterwards, Ruby started to feel unwell. She recognised the symptoms and did a pregnancy test which confirmed she had conceived again. The news came as quite a blow and she felt angry and confused that the sterilisation had failed.
After discussing their options, Ruby and her partner decided they could not go through with a termination. They decided to proceed with the pregnancy, although they were incredibly worried about the future as they were already financially stretched.
Ruby's pregnancy proceeded as normal until, nine days before she was due to undergo a caesarean section, she suffered a massive placental abruption and the baby was stillborn. These tragic consequences have had a profound effect on Ruby and she has become deeply depressed.
This awful train of events could have been avoided, had the surgeon clipped the fallopian tubes correctly during the sterilisation procedure. We helped Ruby make a claim for the damages she suffered. She was awarded in excess of £30,000 compensation.
(Details which might identify our client have been changed.)
Free Sterilisation Enquiry
Early legal assistance can be vital so please contact us if you would like to discuss your situation. Please call us free on 0800 234 3300 (or from a mobile 01275 334030) or complete our Online Enquiry Form.

---